Furnished Housing for AMD Employees
Studio – One Bathroom
$2,500 – $3,500
These generally range between 400 sq ft and 700 sq ft in size.
Prices usually range between $2,500 and $3,500 depending on location/city.
One Bedroom – One Bathroom
$2,750 – $3,500
Our one bedroom options are typically between 700 and 950 sq ft. 
You can expect to pay somewhere between $2,750 and $3,500 depending on your destination.
Two Bedroom – 1-2 Bathrooms
$3,500+
Our two bedroom options are usually around 900 sq ft to 1200 sq ft.
The monthly rent on these are generally around $3,500 and higher depending on location.
Three Bedroom – Two Bathrooms
$4,000+
The three bedroom rentals are almost always over 1300 sq ft in size.
Monthly rent on 3 bedrooms have a wide-range of pricing depending on furniture vendor and location.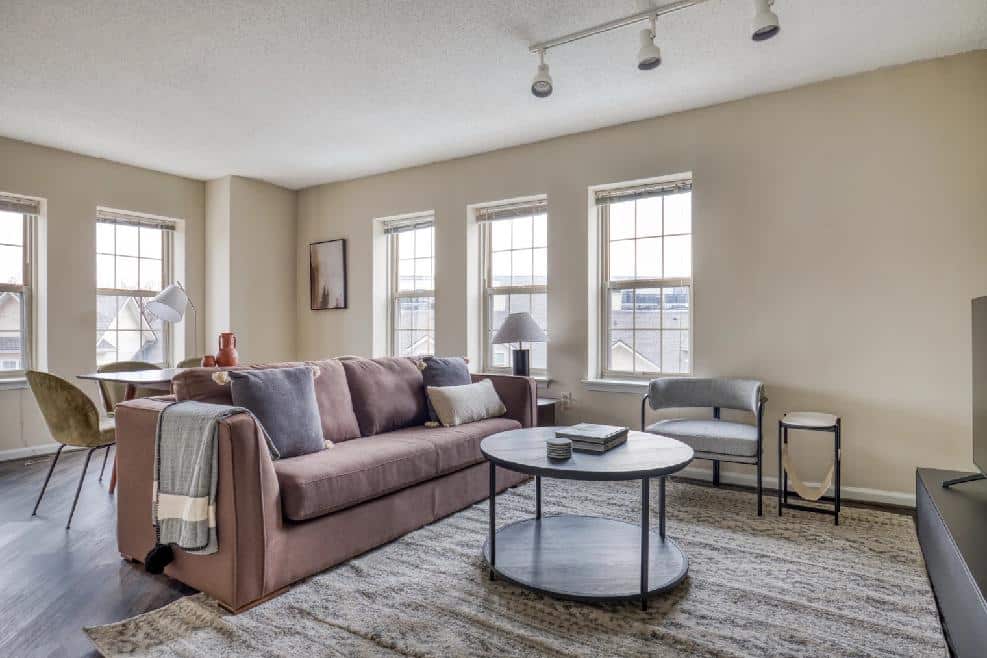 Looking for furnished housing with flexible lease options near one of the AMD locations? Our housing comes with everything you need to feel right at home.
Linens. Dishes. Cable & Internet. It's all included. You pay a single monthly bill, it's that easy. We can even accommodate large groups, interns, and contractors.
Our AMD Housing Locations - click to browse listings
90 Central St, Boxborough, MA 01719
3100 Logic Drive Longmont, CO 80503
`2950 East Harmony Rd. Fort Collins, CO
2100 Logic Drive San Jose, CA 95124
2002 – 156th Ave. NE Bellevue, WA 98007
3501 Quadrangle Blvd. Orlando, FL 32817
9620 Towne Centre Dr, San Diego, CA 92121
A worldwide semiconductor firm with a focus on producing microprocessors, graphics processing units (GPUs), and other computer parts is called Advanced Micro Devices (AMD). Technology developments, strategic alliances, and market demand are a few of the elements that have contributed to the company's recent considerable growth trajectory.
In order to diversify its product offering and grow its market share, AMD has recently made significant investments in R&D. As a result, the business is now better able to compete with market giants like Intel and NVIDIA. Due to the increasing demand for its GPUs, which are used in data centers and video game applications, AMD has witnessed a huge rise in the demand for its products.
AMD has profited from a number of strategic alliances and acquisitions in addition to its robust product line. For instance, AMD announced a collaboration with the industry's top cloud computing supplier Amazon Web Services (AWS) in 2020 to create next-generation cloud computing solutions. AMD's position in the cloud computing sector has been further bolstered by this cooperation, which has also given the business fresh growth prospects.
The company's financial performance has also been a reflection of its recent success. AMD's revenue has grown by more than 70% over the previous five years, and the business has recently reported good earnings. The firm has been able to invest in new projects and enlarge its employees thanks to this expansion.
As the business aims to capitalize on its recent accomplishments, AMD has also increased its employment efforts in recent years. A variety of individuals have been hired by the organization, including engineers, sales and marketing experts, and business development specialists. As a result, the business has been able to improve its capabilities and market competitiveness.
In conclusion, AMD has seen substantial expansion in recent years, which has been fueled by a mix of market demand, strategic alliances, and solid product offerings. The firm is well-positioned to maintain its growth trajectory in the years to come because to its continued investment in R&D and its growing personnel.
Begin the Leasing Process